Meet Our Producers
Bali Direct is proud to deliver from over seventy of the most creative, ethical and sustainable producers on Bali.
Some are introduced below.
Sawah Bali
Gianyar, Bali
Sawah Bali, a Balinese owned foundation, has a mission to sustain a working landscape in Bali and to restructure agricultural production to secure greater economic equality for farmers. They aim to reduce the costs of agricultural production, provide farmers with access to markets for high quality organic produce and develop a realistic economic alternative to land conversion for urban development. Sawah Bali responds to the needs off farmers in Bali and creates a greater balance between the agricultural and tourism sector by opening up new markets for farmers.
IniTempe
Bali
IniTempe is a vegan, all natural, GMO-free supplier of high-quality tempe products. IniTempe founder Benny Satoso is an Indonesian entrepreneur with a passion for tempe and a keen taste for creative, ethical, and delicious products
Bali Pure Home Industry
Singaraja, Bali
Home Industry, based in Singaraja, Bali, produces hand made cold pressed coconut oil and traditional herbs, with a focus on donating 50% of profits to support the education, cultural and spiritual activities of young people. Ingredients sourced from Bali farmers are organic and processed without preservatives by village women. Pure Home Industry provides financial support for education, as well as providing them with a social network with which to navigate modern development challenges.

Elevated Cacao
Ubud, Bali
Elevated Cacao is a tempered, raw, vegan, chocolate company founded and based in Ubud, Bali. The company's philosophy is simple: create the highest quality raw chocolate, free of animal products, using as many local ingredients as possible. Elevated Cacao believes in sourcing ingredients ethically and locally, and works closely with primary producers from Bali.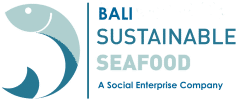 Bali Sustainable Seafood
Bali
Bali Sustainable Seafood was established in 2016 to provide high quality seafood wild caught and harvested in Indonesia using sustainable fishing methods. Bali Sustainable Seafood works with and develops Eco Impact Fisheries around Indonesia. The goal of these fisheries is to protect the ocean's environmental ecology, ensure the ecological sustainability of the fishery, and support the economic livelihoods of fishermen and their communities. All BSS fish are legally caught by small scale fishermen using low impact methods such as hand line or pole and line.
Bali Coconuts
Canggu
The single focus of Bali Coconuts is coconuts, sourced from trusted coconut farmers in Negara, Bali in daily deliveries. Products include dessicated coconut, coconut flakes, coconut water, coconut sugar and of course extra virgin coconut oil, cold-pressed and produced to the highest standards. Committed to the environment, they use recycled bottles which they will reuse and give used coconut husks to locals to be used for fuel and support reduced energy consumption.
Bali Coconut's Products

Bali Boo
Ubud, Bali
Bali Boo's Bamboo Straws are handmade in Bali by local artisans without the use of chemicals or heavy-machinery, and the bamboo is organically harvested without any type of chemicals, pesticides or fertilizers. Bamboo doesn't need any type of irrigation and it's an incredible plant that can grow up to 1m per day depending on the species. This makes it the most sustainable plant in the world, and the perfect alternative to plastic.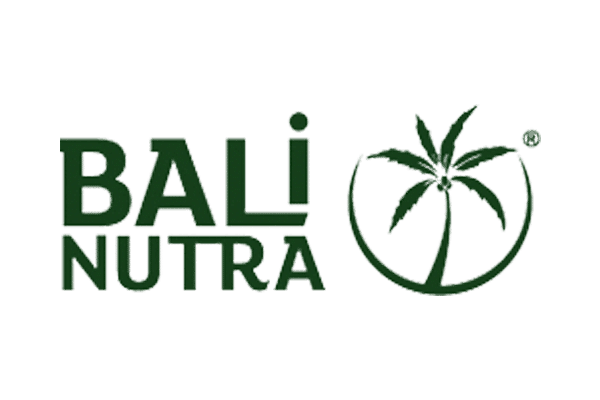 Bali Nutra
Klungkung, Bali
Bali Nutra manufactures and supplies coconut based products, from farm to shelf. Their core focus is to be at the heart of the harvesting process, working with trained and qualified farmers that comply with organic farming techniques to deliver a premium quality product. Bali Nutra is committed to providing the best quality and organic produce available to ensure customers have a healthy experience and a great natural taste that is sustainable for people and the planet.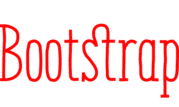 Bootstrap Cold Brew Coffee
Canggu, Bali
Bootstrap is a specialty cold brew coffee producer brewing in Singapore and in Bali. Using 100% Arabica coffee sourced from family run farms in the region, Bootstrap works closely with farmers to ensure that only the very best is used in their brews. Committed to sustainable and socially responsible practices, they work closely to better the lives of the communities they are part of.