If you're a coffee aficionado then you've probably heard about Expat. Roasters.

Expat. Roasters are now available on Bali Direct, joining our other popular brands of coffee.

Expat. Roasters are specialty coffee producers, driven by a desire to produce an exceptional brew, working from the ground up. They work closely, and respectfully, with Indonesian coffee growers to produce the finest local product to complement their nomadic collections of beans from around the globe.

There's a cool collection of coffee tastes and serving types to choose from. 

There's 3 yummy bean flavors, conveniently packed in an attractive tin, ready to be ground and served. Or if you are looking for convenience, try out their easy-to-use drip bags, which come in a box of 8 or 12 – both make ideal gifts. 

There's also a ready to drink cold brew coffee, or if you feeling at all coffee shy, have a shot of their chai liquid tea.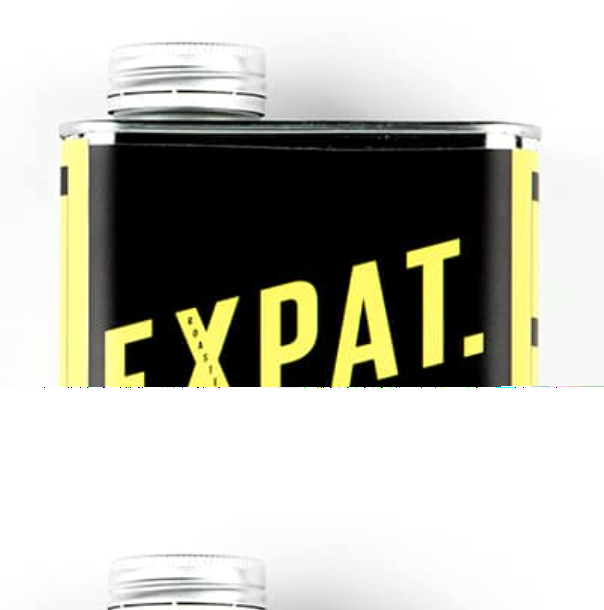 BALI KINTAMANI NATURAL SINGLE ORIGINS COFFEE BEANS
Roasters notes – The most unique coffee offered by EXPAT. Roasters, Bali Kintamani Natural is the result of our collaboration with farmers in new processing techniques. After being harvested, the ripe cherries are left to dry in the sun, resulting in coffees that display juicy, sweet and fruit driven flavors. Best served as a Black or in a V-60 pour over..
COFFEE DRIP BAGS 10g BOX
Have you tried our solution to good coffee at home? Our Coffee Drip Bags are filled and freshly ground coffee, ready to drink! For those who don't have brewing equipment at home but still want good coffee. Available in a box of 8 or 12. Selection of blends and single origin.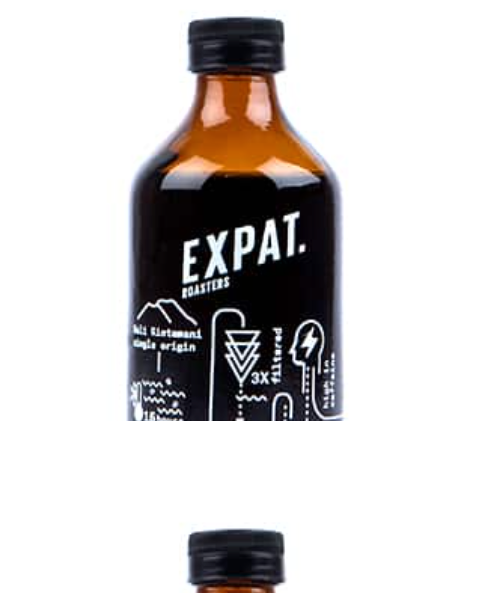 COLD BREW COFFEE
As residents of "the island", Expat. Roasters work closely and respectfully with Indonesian farmers and producers to source the finest local products to complement their nomadic collections of beans around the globe. All the coffee is sourced and roasted locally, with the exception of our single origins, these are hand chosen beans from some of the world's best producers.
CHAI TEA LIQUID
Blending traditional black teas with all the classic warming spices of India. The result is the aromatic combination of assam tea warm ginger, sweet cinnamon, aromatic cloves, star anise, black pepper, fennel seeds and cardamom are combined perfectly in deeply exciting harmonize flavor.